There are different ways to get a lot of Zeni.
All credits for Kedzior43 [1]
1st Hercule's World Tournament Only during celebration once a day
2nd Dragon Ball GT: Baby Saga stage 10
3rd HOPE!! Fight Against Despair! stage 9
4th HERO Extermination Plan stage 21
5th HERO Extermination Plan Evil Powers Strike Back stage 21
6th Big Bucks Hercule Challenge stage 2
7th Galactic Crisis Super Guy in the Galaxy stage 10 (100k per run)
8th way is to do any 4 STA stage, earn Friend Points and summon for statues


Level 7 : you can drop
+
(350 or 700) for


Level 21 : you can drop
•
•
for


Level 21 : you can drop
•
•
•

for

This event give about 200k-230k Ƶ but there are a lot of STOP enemies.
But, it's long to finish the map. It require 15 stamina in Z-Hard (others modes are useless).
You can earn more zenis :
- 5.5k Ƶ for each ennemy,
- stop battle 16.5k Ƶ,
- optional battle 22k Ƶ,
- 30k Ƶ on query,
- 45k Ƶ on boss.
For info, my first try since they add 30k Ƶ on query is 318k Ƶ !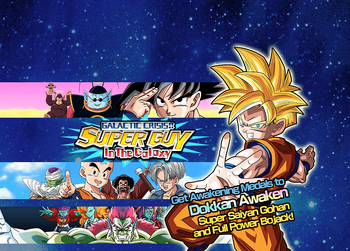 The last lvl give about 100k Ƶ.
"Enter the Savior"
In stage 12-8, you can get about 64k Ƶ and used only 11 stamina in Hard mode.
You can do this one with a middle team but bad point is it's longer.

"Dr. Gero's Ambition"
Z-Hard mode, biggest team required.
Take the left way and fight Hercule INT to get 65k Ƶ.
He has a lot of HP and he hits so hard.

All these quests give about 30-70k Ƶ.
- Terror Returns
- Enter Savior?! (excluding z-hard)
- The Dreaded Ginyu Force
- The Mighty Ginyu Force
- The Ultimate Life Form
- Malicious Android: Cell
- Terror Returns
- Telekinetic Rampage
- The Emperor's Wrath
- Alien Warrior Encounter